Aloha Kids!
Well, it's been awhile since we've had a Tiki Specific site to gather and chat and share!
Way TOO Long!
So... I'm just gonna start posting recent work and projects for now, and get into a lil deeper dives later
once I get my "Sea-Legs"...
Forst off....
This is a project that has been simmering for a long while....
A surreal Polynesian scene....inspired by an old painting "the Cocktail of Polynesian Delights"
which in turn was inspired by the works of Bosch and Brueghel...
Got the Backline approved some time ago
and have been awaiting the word to Start coloring it.....
Here is the Backline and some shots of it in progress...
I used a raw umber ink for the foreground elements
and an olive under inking for the lighting in the background...
Also added a lil Payne's Gray here and there where needed....
Well, it's almost done and I'm excited to do the big Reveal SOON!
Anyways.... Miles to go before I sleep...so I will be chatting with you all
before you know it!
Please feel free to ask any questions about the pieces or the process....
it was that exchange of ideas that made Tiki Central so great
and I hope we can continue that dialogue here!
Little Lost Tiki
(aka: Ken Ruzic)
www.kinnyruzic.com
Also on FaceBook and Instagram
and plenty of original paintings, drawings,custom painted mugs, and limited edition prints HERE!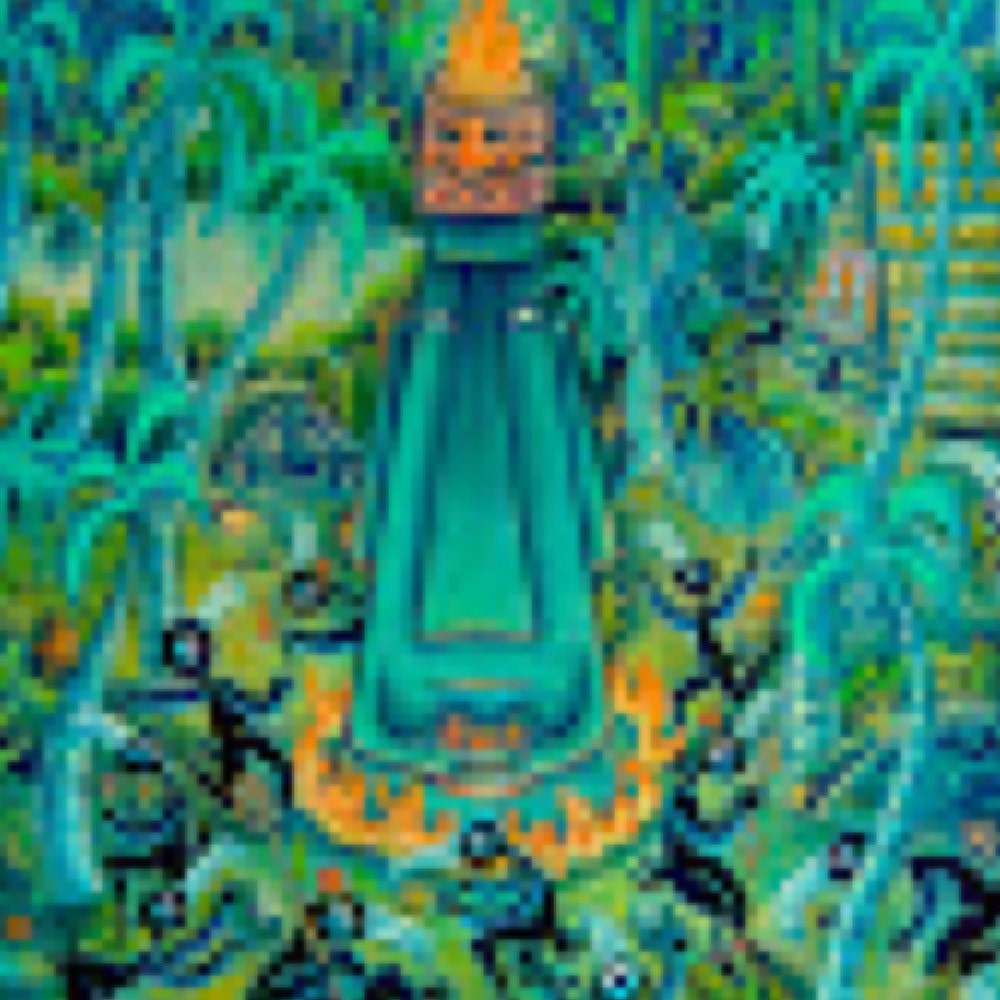 Shop Ken Ruzic by KenRuzicStudio located in Orange, California. Smooth shipping! Has a history of shipping on time with tracking. Speedy replies! Has a history of replying to messages quickly. Rave reviews! Average review rating is 4.8 or higher

www.etsy.com